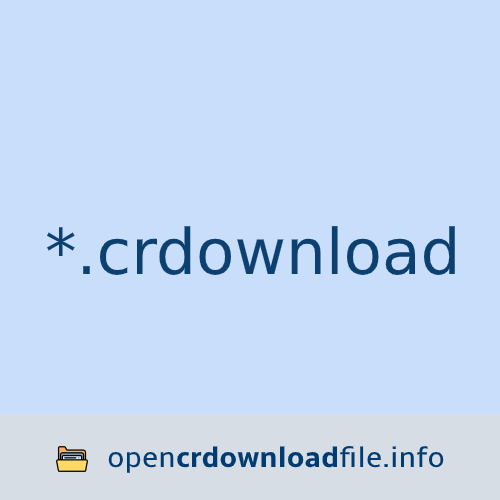 Open CRDOWNLOAD file
Tips for opening CRDOWNLOAD files
Chrome Partially Downloaded File
Google
How to delete CRDOWNLOAD files?
Solution 1
As soon as you start downloading a file in Google Chrome, it creates a CRDOWNLOAD file. You can cancel the download in Chrome if you don't wish to continue. When you terminate the downloading of a file in Google Chrome, the connected .CRDOWNLOAD file will be automatically deleted.
Solution 2
Another way to delete the CRDOWNLOAD file, is deleting it manually. To do this follow these steps:
Click on "Downloads" in Chrome
Right click on the .crdownload file and select "Open Containing folder"
Delete the .crdownload files from that location.
When you try to remove a .CRDOWNLOAD file from your Downloads folder, however, an error message appears on the screen reading, "The operation can't be completed because the file is still open in Google Chrome." Close the Google Chrome to solve this problem.
File Extension CRDOWNLOAD
File Type

Chrome Partially Downloaded File

File Developer

Google

File Category

Misc Files
Popularity

Easy to open

Number of supporting programs